ILEX LLC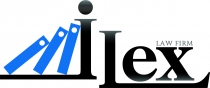 Specialization
› Contractual relations
› Heritage
› Bankruptcy
› Family relations
› Intellectual Property
› Corporate relations
› Establishment, reorganization and liquidation of entities
› Administrative claims
› Establishment of the foreign legal entities
Contact information
WORK_ADDRESS
51 , 51/4 , 3 Komitas str., Yerevan, Armenia
Tel:
+37493 283074, +37499 553785, +37455 153355
EMAIL
info@ilex.am
Website:
www.ilex.am
Founders
Staff
We are a full service law firm in Armenia. Our clients range from international, local market leading businesses, to private companies, not-for-profit organizations and private individuals.
Although our clients are diverse, our approach is always the same. We seek to develop relationships with our clients, understand their needs and deliver a quality service.